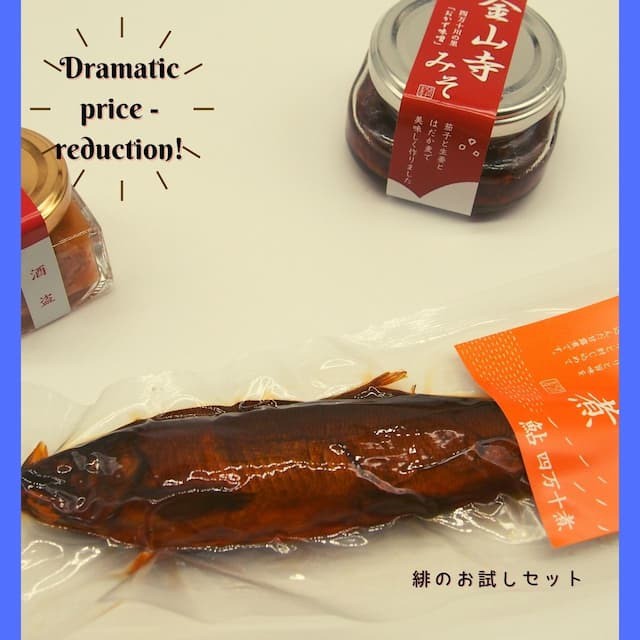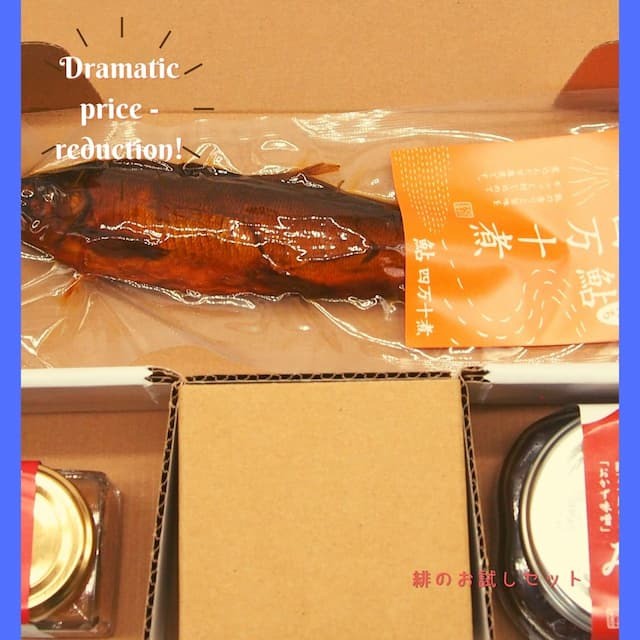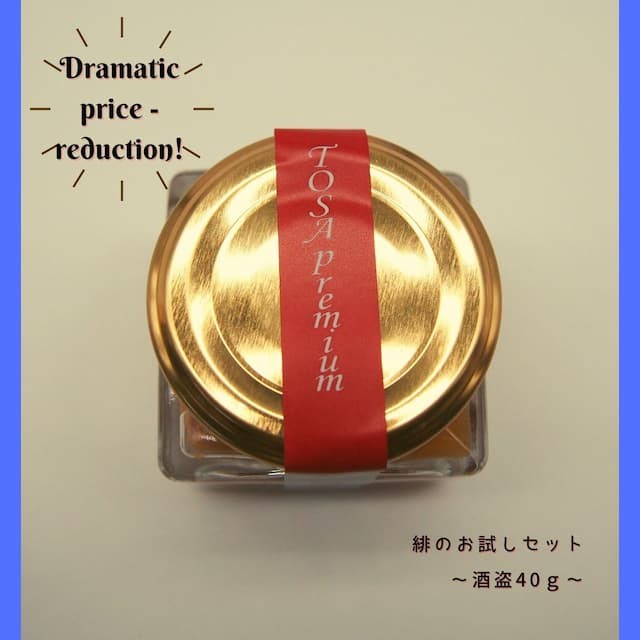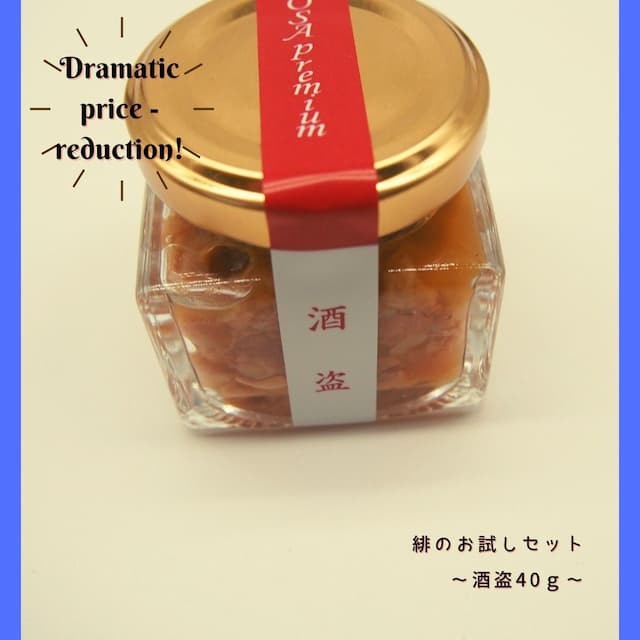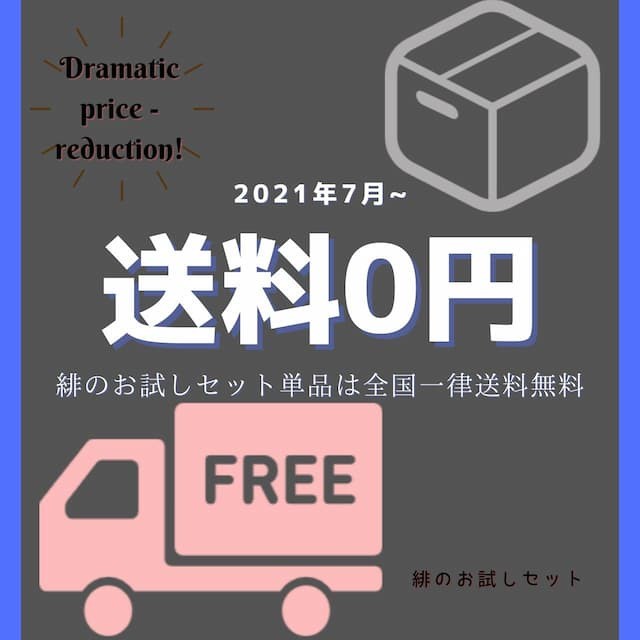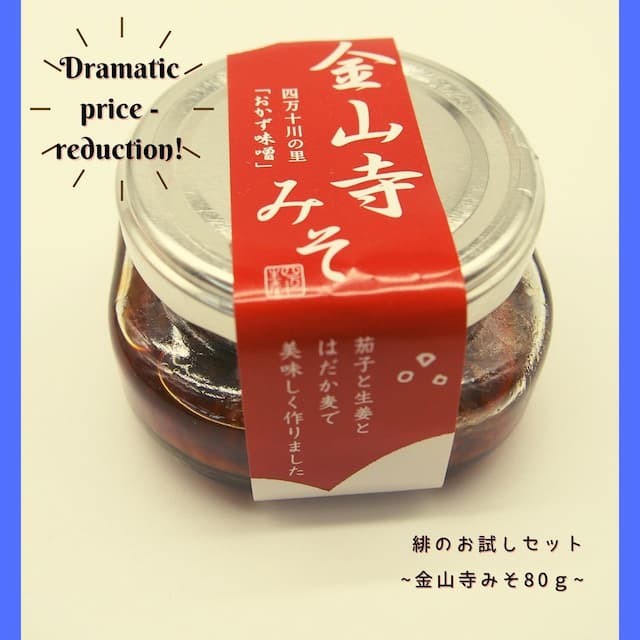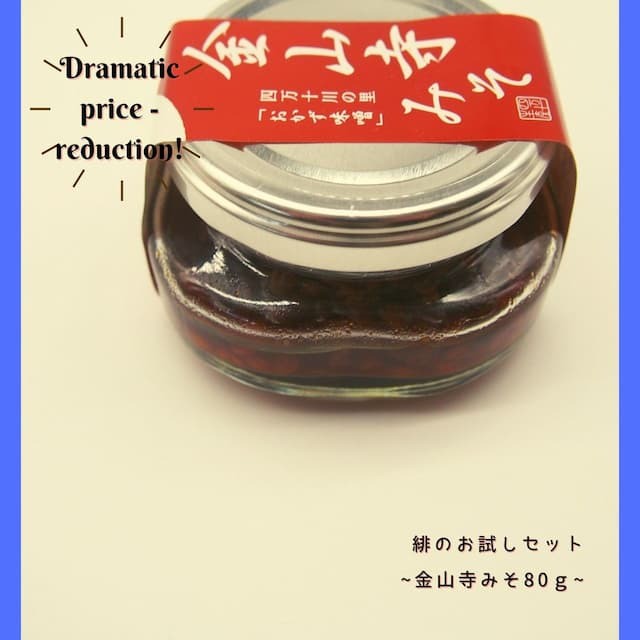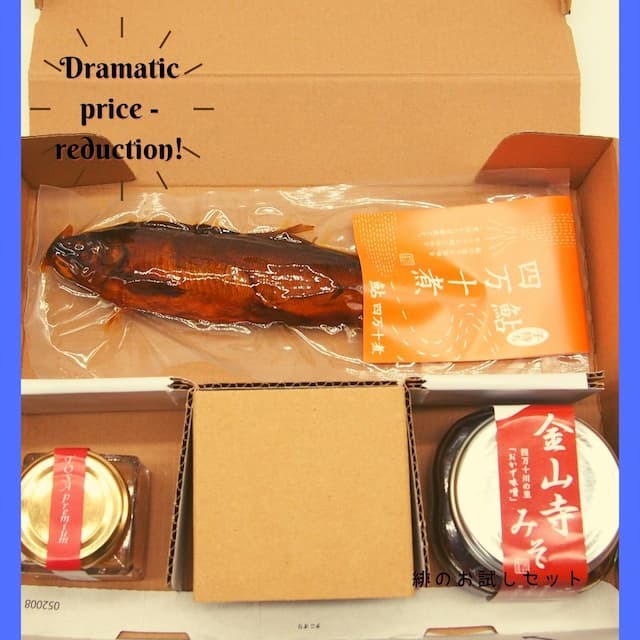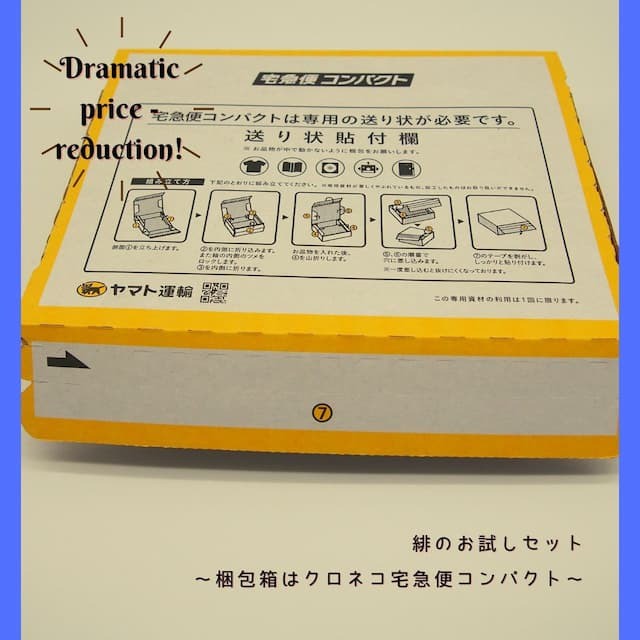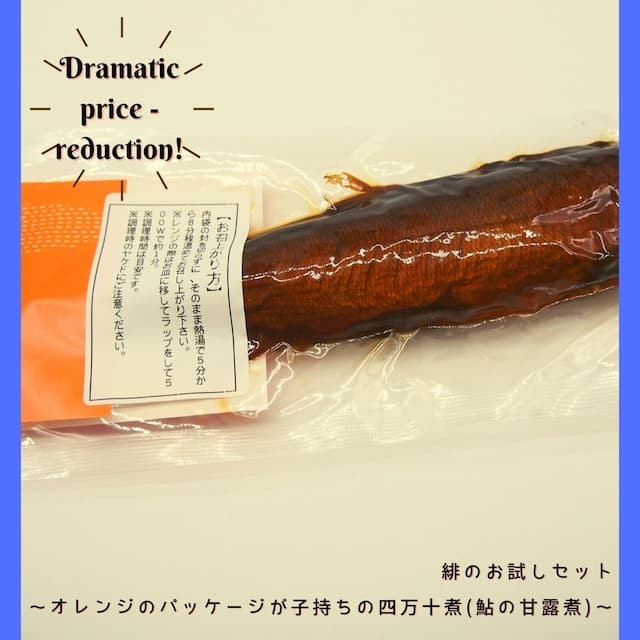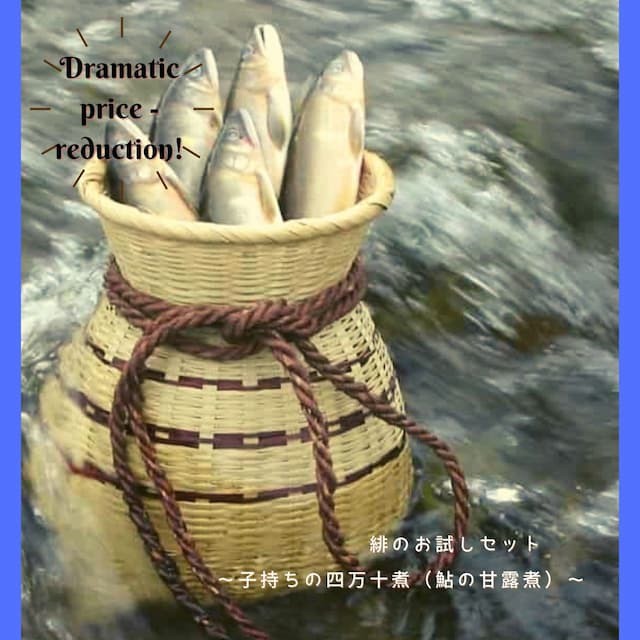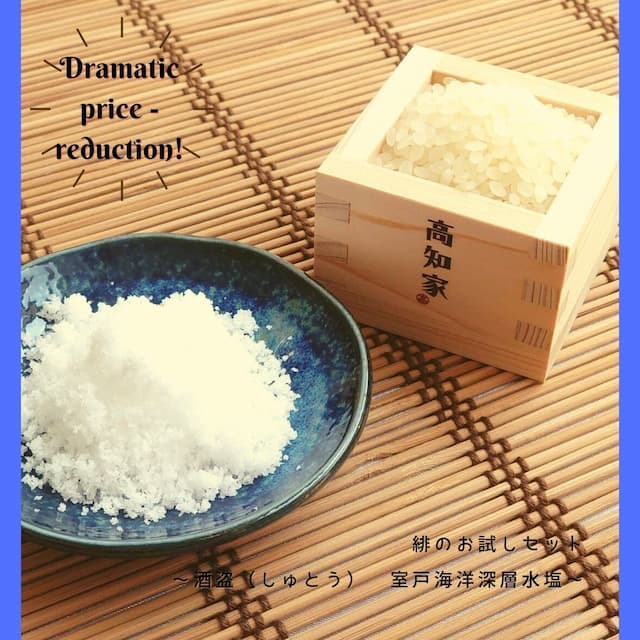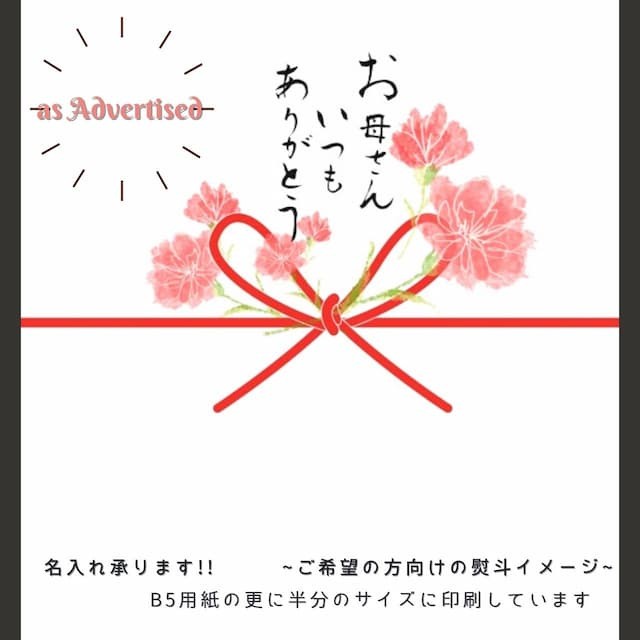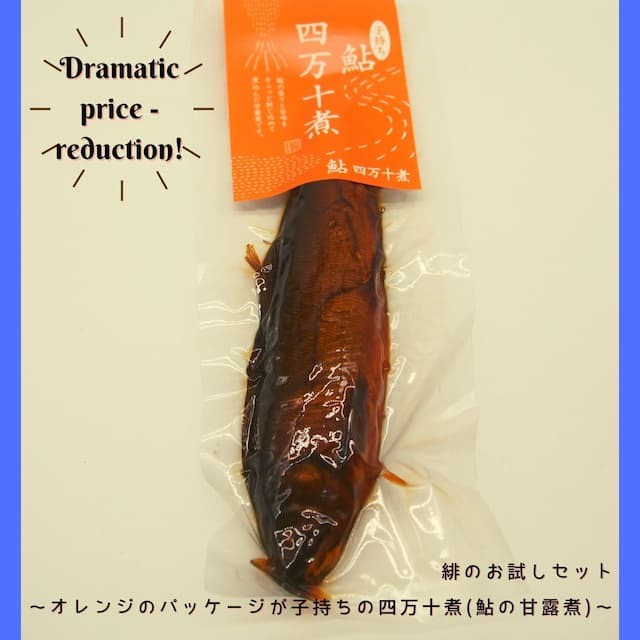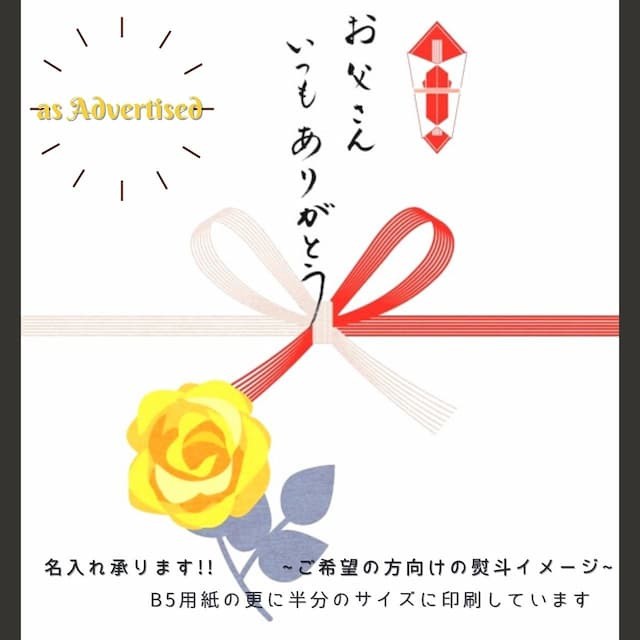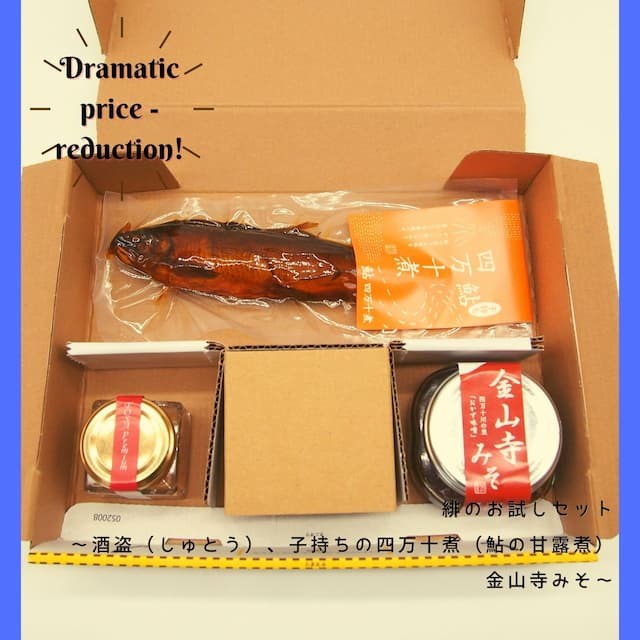 緋のお試しセット 同梱不可 Red 送料無料 深層水塩 鰹の酒盗 取り寄せ 甘露煮 かんろに 鮎 あゆ ayu 2021 母の日 父の日 delicacies strange-food skipjack-tuna katsuo 005-037
*This item will be delivered on 8/4(Wed) at the earliest.
*Limit of 2 per order.
Japan domestic shipping fees for purchases over ¥ 10,000 will be free.
Shipping fee is not included. More information.
2021年今年もお中元ギフトの季節が始まりました。
ギフトを送りたいけど失敗したくない!!
ストアの品質がどのレベルなのか試食をしたい要望があるかと存じます。今回の商品はそのようなお客様のご要望にお応えした送料無料商品です。

※宅急便コンパクトは、1つ1つ発送するので例えば2個注文した場合、発送が2個に分かれます。なお他の商品とは、発送が分かれますのでご了承ください。


■緋のお試しセット


熨斗対応も承りますので、お気軽にお問い合わせくださいませ。


●商品内容

子持ち鮎の四万十煮 × 1パック

●賞味期限
常温60日以上
産地:鮎(高知県産)

----------------------------------

酒盗(しゅとう)40g × 1個

●賞味期限:1年以上
産地:鰹(国産)

----------------------------------

金山寺みそ80g × 1個

賞味期限:90日

----------------------------------
●アレルギー情報
小麦、大豆


●JANコード
4945820400370


●保存方法:直射日光を避け冷凍で保存して下さい。お早めにお召し上がり下さい。
なお酒盗は常温保存です。

●宅急便コンパクトは、1つ1つ発送するので例えば2個注文した場合、発送が2個に分かれます。なお他の商品とは、発送が分かれますのでご了承ください。
Add to Like via app
Reviews

(0)

Shipping method / fee

Payment method